The planned spending at the London airport brings total investment since 2009 to £3.21bn.
The re-phased latest plan will see the North Terminal extended with six new departure gates at Pier 6, main runway re-surfacing in 2021 and an additional rapid exit taxiway built.
A new 3,250 space car park is also planned for the North Terminal.
New operator Vinci Airports will also bring greater automation to check-in and baggage handling as well as trial the use of robots to park cars.
It also confirmed Costain would start work on the £190m railway station overhaul next spring.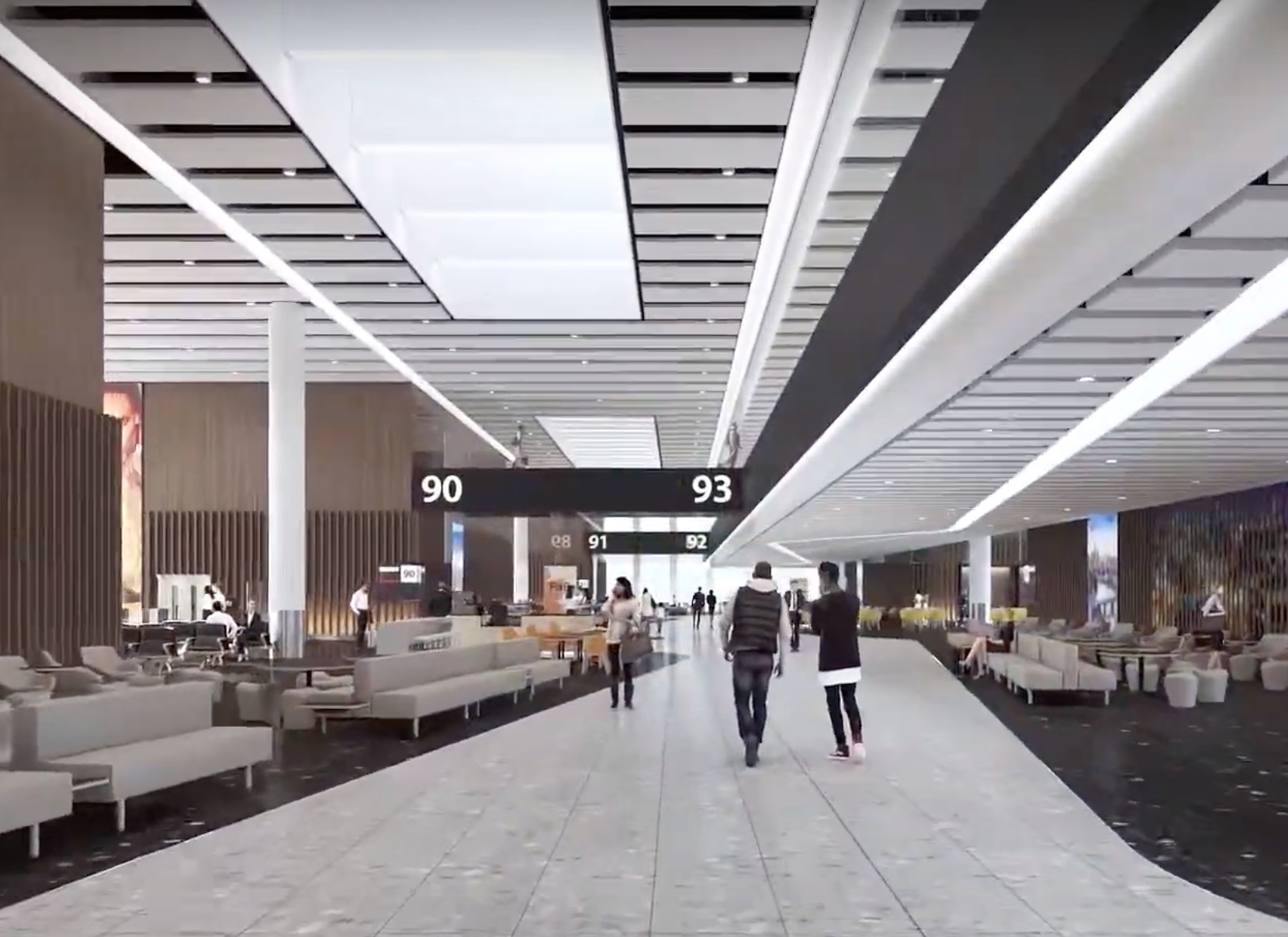 New look departure lounges at extended Pier 6
The extension of the North Terminal departure gate rooms will be the biggest investment in the plan.
The airport terminal will get eight new gate rooms, as well as new coffee shops and retail outlets.
Work continues on the design of this western extension ahead of Bechtel and its contractors starting construction this autumn.
Gatwick chief executive officer Stewart Wingate said: "The plans explore ways we can grow capacity sustainably, including providing more space in our departure lounges."
Vinci Airports CEO Nicolas Notebaert added: "Belonging to the world's most extensive and diversified network of airports is a unique opportunity for each one to get inspiration and capture the best airport management worldwide.
"As such, Gatwick's capital investment programme will benefit from sharing best practice through the Vinci Airports' network and tap into the extensive expertise in programme management, customer experience and innovative new services such as robotic parking."